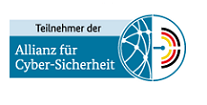 Quan­ti­Cor Secu­ri­ty is a com­pa­ny of Darmstadt's Dig­i­tal Hub for Cyber Secu­ri­ty. It emerged from the Tech­ni­cal Uni­ver­si­ty of Darm­stadt. It has com­mit­ted itself to act as an inter­face between sci­ence and busi­ness.
It equips com­pa­nies with the secu­ri­ty solu­tions that they need achiev­ing the high­est secu­ri­ty
Phar­ma­ceu­ti­cal and health­care com­pa­nies are par­tic­u­lar­ly affect­ed by the deter­rent sce­nar­ios of quan­tum com­put­ers and oth­er attacks because patient and health records or intel­lec­tu­al prop­er­ty are sub­ject to high pro­tec­tion require­ments, espe­cial­ly in light of the EU-DGSVO. Fail­ure to do so has dis­as­trous con­se­quences and is often asso­ci­at­ed with the demise of busi­ness­es or the destruc­tion of liveli­hoods.
The EU-DGSVO and the IT Secu­ri­ty Act there­fore require the imple­men­ta­tion of spe­cial pro­tec­tive mea­sures that have to be con­trolled. Quan­ti­Cor Secu­ri­ty offers com­pre­hen­sive quan­tum com­put­er-resis­tant secu­ri­ty solu­tions and mea­sures, and guides you through the process to meet those needs.